In this section you will find all the information about us, out staff, and our policies at

Tender Loving Care - ELC

.
In this section you will find all the information you need as a parent for your child's success at

Tender Loving Care - ELC

.
Our site is 256 bit SSL SECURED. SSL (Secure Socket Layer) is the industry standard for viewing and sending sensitive information on an internet browser. Click on the SSL image below see our site report.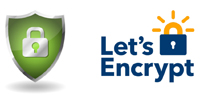 Curriculum

Teachers create lesson calendars each week that lists:
What thematic topic will be covered

The books that will be read

The pictures that are to be used

The songs that will be sung

The activities and the games will be played

The art and craft activities that will be performed
Parents are welcome to ask for a copy of the lesson calendar each week to reinforce learning at home.


Children's Activities

Non-mobile infants are placed on blankets, not on the direct carpet. Infants have interesting toys within reach and are shown to the children. Teachers rotate toys to the non-mobile infants. Several activities are incorporated into the daily schedule that give teachers opportunities to interact with the children as they read books, dance, sing songs, play with toys and get to explore with a variety of materials.


Bottles

Parents are encouraged to bring pre-made bottles with caps. All bottles and caps must have the child's name on them and will be kept in the refrigerator between feedings. At NO time shall bottles ever be propped. Children are burped during and after each feeding. NO child shall be put to bed with a bottle or a cup!


Baby Food

Baby food is to be labeled with each child's name. Each child's food shall be kept in his/her cubby until after opened and then shall be kept in the refrigerator. If a child does not normally eat all of his/her jar of baby food at one setting, the teacher will put the amount they anticipate the child will eat in a bowl to feed them. Teachers will not feed them out of the jar unless they expect the child to eat the entire jar.

Nothing but formula, milk, Pedialite or juice is to be given in bottles to infants in our care, unless specified by a physician.

Teachers will assist with children eating in high chairs as needed. Infants attempting to feed themselves have eating utensils and plates or bowls and are assisted by the teacher as needed.


Food Allergies

If a child has an allergy to a particular food or drink, there must be a doctor's note in the child's file. Parents will sign a HIPPA note that will allow staff to post the child's picture and allergy in his/her classroom so that teachers and substitutes will be aware of the allergy. The child's name and allergy will also be posted in the kitchen.

Any medical needs to be addressed that have been identified on a medical care plan will be implemented by classroom teacher.


Pacifiers

Once children have reached approximately 6-9 months of age, they will start to be wean them from pacifiers by allowing them to have it during naptime, but not walk around with them during the day. (Pacifiers cause rashes, bumps and infections around the mouth where moisture and germs accumulate.) Other children try to take pacifiers from children which can lead to arguments and cross contamination. Pacifiers will be stored in the child's cubby or in a labeled egg carton that has the child's name on the carton and on the pacifier. Pacifiers MUST be labeled with child's name and will be washed daily.


Diapering

Children's diapers will be labeled with his/her name on each diaper. Diapers will be checked and or changed at least every two hours and documented on the child's "Daily Activity Sheet" and the "Daily Diaper Change Sheet"

When diapering a child, the area is cleaned from top to bottom (to prevent infections). Teachers do not use powder unless the parents request and then they make sure that the powder does not create a "poof" that the child inhales. Teacher insure that the plastic ruffle around the leg is turned outward and that the plastic tape is not against the skin. (Remember: Desitin and ABC Ointment are to prevent diaper rash only. They do NOT cure diaper rash.) (If a child has a diaper rash there is a 95% chance the rash is caused from the yeast in the urine. Monostat or Gynelotrium can be purchased over the counter to put on the rash.)

If parents bring cloth diapers, teachers are only allowed to "dump" the contents, not to wash them out (Arkansas Licensing Regulations states that teachers are required to place them in a plastic bag and send it home with the parents.) All soiled clothing shall be placed in a plastic bag and will be located on the child's hook or in his/her diaper bag.

We realize that diapers are expensive, therefore, teachers do not share diapers with other children. Teachers make a note on the daily sheet to inform parents when they need to bring additional diapers. If children run out of diapers parents will be contacted to by phone to bring diapers immediately. Parents are to bring a container of baby wipes each month. Teachers will place a sign on the door to notify parents when wipes are due.

Care givers wear gloves when changing poopy diapers. After changing the infant, the infant's hands and the care giver's hands are washed in the sink (if the infant can hold his/her head up.) On infants who cannot hold his/her head up, teachers use wipes or wash cloth on the infant's hands. The changing table is sanitized after each diaper change.

Care givers should be familiar with times parents normally pick up their child. It is MANDATORY that children be changed within 30 minutes of when the child leaves or the child MUST be changed when the parents pick them up before they leave the facility.



Constipation:


If infants have hard stools, additional water can be given to loosen the stool. One teaspoon of Karo syrup can also be added to the formula with parent's permission to soften bowel movements. Baby apple juice mixed with ˝ water will also assist a constipated child. If an infant continues to have hard stools, check to see if the child is on low iron or regular iron formula. If it does not say low iron, then it is regular iron which frequently causes constipation and stomach aches. Parents can contact the child's physician and ask him/her to change the child to low iron formula.


Medications

Upon arrival, parents shall fill out the parental consent form to give medications. The teacher will fill out the "Parental Consent Form" immediately after giving any medications with the time the medication was given and the care giver's initials. The teacher will double check the method all medications are to be administered, whether it is in the mouth, the eye, the ear, etc. If a teacher has any concerns about how to administer any medication, they will first ask the director or administrator. If the teacher does not know what the medication is for, they will ask the parents or administrator. Staff members are NOT allowed to give medication to a child that is prescribed for another child. Medication that is not in the original container will NOT be accepted. Please make sure that medication is picked up daily.

Over the counter medications such as diaper creams, must also have a medication form completed. NO medications, not even over the counter medications may be kept in diaper bags. If over the counter medication is left at the facility, please write the child's name on it.


Napping

Each child has different techniques that help them to go to sleep. Some like to have their backs patted, some snuggled in a blanket, some in a swing, and others in a bouncy. That is okay, but they all must be put in their crib when they fall asleep. Babies heads are uncovered when they sleep. Teachers walk around the room and observe the children as they sleep.



Cribs:


Cribs and mattresses are sanitized each week. Crib sheets are washed daily. If crib sheets are soiled, they will be changed immediately. Floor toys are not allowed to be in cribs. Cribs will be labeled with the child's name and picture. We ask that the parents bring a family picture or let us take a picture of each parent to place above the child's crib to help staff recognize who is supposed to pick up the child. The older infant room uses cots to help the children transition into the toddler room. Cots are cleaned daily after each child's use.



Blankets:


Blankets are washed weekly or sooner if they have been drooled or spit up on. When storing blankets that have been used by a child, they may be placed in a labeled zip-lock bag. Some teachers may choose to wash blankets each day. The center provides sheets and blankets.


Parental Pick Up

There shall be a picture of the infant with the parents posted along with the child's name above each child's crib. Children will not be released to anyone other than the parents unless the director has approved the person and they are on the child's pick up list. If an unknown person arrives to pick up a child, they need to show their driver's license to the director who will check it against the child's pick up list. If the parent has an emergency and needs someone who is not on the pick up list to pick up their child, if possible send a note the day prior. A phone call from the parent will be accepted but is not encouraged. Prior to a child being released to parents, the teacher is to check and if needed, change the child's diaper.

Prior to leaving please check:
Your child's folder for daily activity sheets, art work, note from teachers.

To make sure you have your child's shoes, socks, coat, or any dirty clothes.

To make sure you have any medications.

To make sure you have your child's favorite toy or blankie.
Infant Schedule

Young infants should be on their own schedule. They should nap and eat when they want. They do not have to all be on the same schedule. This gives teachers individual time to spend with each child. As children grow they start to have similar schedules nap closer together.


| | | | | |
| --- | --- | --- | --- | --- |
| | Time | | Description | |
| | 08:00 - 08:30 | | Diaper Change / Learning Centers | |
| | 08:30 - 09:00 | | Breakfast | |
| | 09:00 - 09:30 | | Diaper Change / Centers | |
| | 09:30 - 09:45 | | Group Time: Story, Pictures, Oral Language | |
| | 09:45 - 10:00 | | Learning Centers / Activities | |
| | 10:00 - 10:30 | | Outside Play | |
| | 10:30 - 11:15 | | Wash Hands / Lunch | |
| | 11:15 - 11:30 | | Diaper Change / Prepare for Naptime | |
| | 11:30 - 01:30 | | Naptime | |
| | 01:30 - 02:00 | | Wake Up / Diaper Change | |
| | 02:00 - 02:30 | | Snack | |
| | 02:30 - 03:30 | | Outside Play | |
| | 03:30 - 04:00 | | Wash / Diaper/ Centers | |
| | 04:00 - 04:15 | | Story Time | |
| | 04:15 - 04:30 | | Dance / Music Time | |
| | 04:30 - 05:30 | | Learning Centers | |
---