In this section you will find all the information about us, out staff, and our policies at

Tender Loving Care - ELC

.
In this section you will find all the information you need as a parent for your child's success at

Tender Loving Care - ELC

.
Our site is 256 bit SSL SECURED. SSL (Secure Socket Layer) is the industry standard for viewing and sending sensitive information on an internet browser. Click on the SSL image below see our site report.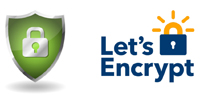 A & B Honor Roll

At

Tender Loving Care

, one of our goals is to help children reach their fullest potential. Many children need help with homework, projects and studying for tests. The staff at

Tender Loving Care

work with children to help them with a variety of activities.



Cub Cash:


Many times children forget that they have homework. Each day children are encouraged to show their homework folder to staff members or Jr. Leaders. (This helps remind them if they have assignments due.) For showing their homework folder, they receive "Cub Cash"" (even if they don't have homework). Cub Cash is redeemed when progress reports or report cards are distributed. Students have the opportunity to "buy" a variety of objects from the

Tender Loving Care

store. This is one of the incentives to help children complete their assignments.



A & B Honor Roll - Special Events:


To recognize students who have worked diligently to complete and turn in assignments, we want to reward children who have A's and B's on progress reports and report cards.


| | | | |
| --- | --- | --- | --- |
| | Progress Reports: | | This year children who make A's & B's on progress reports will have the opportunity to: |
(1) Go out to eat and to the movies
(2) Have pizza and go skating
(3) Dinner and bowling
(4) Dinner and skating
If students have A's and B's on all report cards they will be able to attend a trip to Branson and Silver Dollar City at the end of the semester.
Community Service Projects

One of the goals of

Tender Loving Care

is to help children realize how they can help others. Often children think that they cannot make a difference. We teach them that, "Little is much when God is in it". When we work together, we can have a huge impact. The children have participated in a variety of service projects including:
"Saving their Change and Changing a Life" for the Searcy Humane Society. (The children have raised over $2,000)

Helped get out to vote and made posters to support the 1 cent tax to build a new pool.

Hosted the Wounded Warriors Bike Ride for White County and raised over $7,000.

Participated in Shoe Box Christmas for children overseas.

Participated in "Finding the Needy" at Christmas Time.

Caroling for various nursing homes.
Our hope is to help our children realize they can make a positive difference in the world.


Curriculum

Each semester the staff meets with the students to reflect on the activities of the semester. The students have the opportunity to voice their opinions of the activities they participated in and suggest activities for the future.

Each day, students have the opportunity to participate in academic or enrichment activities. It is our goal to provide fun, hands-on activities that promote learning and support educational content that is being taught at school. These activities include:
"Wheel of Fortune" to help reinforce spelling words.

Large variety of hands-on math activities where children have the opportunity to use manipulatives to increase their comprehension of basic mathematics.

Science activities that help them develop logical reasoning skills as they engage in cause and effect experiments.

Gymnastics and dance activities.

Musical activities including piano, drums, handbells, voice and drama.
Older students study a topic once a week throughout the year. At the end of the year, they take a field trip to experience what they have been studying.

2015 - American History - Went to Washington D.C. this past summer.
2014 - Marine Biology - Went to Mississippi to Marine Biology Camp.
2013 - Space - Went to Houston to NASA.

Each semester the activities change to help keep the children engaged.


Enrichment Activities

Enrichment activities are built in to various components of the program. Older school age children have the opportunity to participate in golf, racquetball, camping, and a variety of other activities. As students display maturity and the ability to follow rules, they have the ability to move up to the older groups which travel more as they participate in enrichment activities.



Long Term Study Topic and Trip:


Each year a topic is chosen to be studied by the students once a week. During the year, students select various topics to research, develop a poster and Power Point presentation and present their topic to the group and then prior to the trip to their families and community members. This year the topic of study was American History and the older children traveled to Washington D.C.



Summer:


During the summer, a variety of fun activities are planned for the children including camping, tubing at the lake, fishing, hiking, racquetball, tennis, soccer, basketball, frisbee golf, gymnastics, dance, Vacation Bible School, swimming, Taekwondo, the Little Rock and Memphis Zoo, Go-Carts, Miniature Golf, etc.



Holiday Outings:


When public schools are out, the children have the opportunity to participate in enrichment activities such as Pizza Planet, "Flash Mobs", Movies, Games, Skating, Bowling, etc.


Programs and Events

The students help determine the programs and events of the semester. The students have participated in:
Beauty and the Beast

An Enchanted Evening

The Nativity Musical

"Family Night" for Marine Biology

"NASA Night"

Snow Globe Ball

A Performance Recital

"History of U.S." (Spring 2014)
The students help choreograph the dances as well as designing and sewing the costumes and backgrounds for many of their events.


Tutoring

Tutoring is a very important component of the school-age program. As soon as the children arrive and have snacks, teachers are available to help children with their homework.
Teachers experienced in Math are critically important to help students comprehend "Common Core" methods.

Staff members are also available to help children with special projects and posters to create and present for class.

Staff members also help children with flash cards and study guides for tests.
We believe that helping children complete homework assignments and projects and prepare for tests is essential in helping them be successful in school.


School Age Schedule

Schedules should alternate active and quiet periods as well as teacher directed and child directed activities.


| | | | | |
| --- | --- | --- | --- | --- |
| | Time | | Description | |
| | 03:05 - 03:45 | | Snacks, Physical Fun | |
| | 03:45 - 04:20 | | Chapel and Songs | |
| | 04:20 - 05:10 | | Learning Centers, Activities, Computers | |
| | 05:10 - 05:45 | | Games (Inside or Outside) | |
---